Strengthen Your Business With Our Application Development Services
We are one of the top application companies in Bangladesh with over 6+ years of experience and dedicated 25+ experts. Get our application development services at an affordable in order to scale your business rapidly.
Our Services
At Web Makeout information systems we offer full-cycle application development services for clients globally. From initial requirements to the post-delivery of the project, we take care of everything.
Web App Development
As a leading web application development company, we offer high-quality and robust web applications development services for startups & big enterprises to grow their businesses.
Mobile App Development
We are an offshore application development company that offers a complete cycle of mobile app design, integration, & development services. Our app developers are experienced in developing solutions that meet market needs
Cross-platform Apps Development
We build mobile applications that run on multiple platforms and gives your users the best-in-class experience to operate. Moreover, Reduce costs, time-to-market as well as reach more users.
Offshore Development Outsourcing
As a leading offshore application development company, our offshore development team provides a multiple-range application development ensuring a high level of security & industry standards.
Serverless App Development
We are an expert serverless application development company in Bangladesh & we have great experience in developing serverless apps that can scale to your businesses rapidly.
Digital Apps Development
As a top-rated digital transformation company, we help businesses to transform their businesses by integrating digital technology to meet industry standards.
Offshore App Development Center
Our offshore app development team helps you develop applications at a reasonable price and adds more value to the product in a competitive market.
App Product Engineering
Our custom application development engineering services help you turn your app ideas into business-ready applications that ensure quality as well as scalability.
Ready to Get Started for
Application Development Services?
Reasonable pricing, industry-specific application development, use of the latest application development technology integration, at Aalpha information systems! Our dedicated application development teams can merge their expertise with the latest technologies & trends to deliver you the best solutions. Do you have a business idea? We have a highly talented team! Hurry up now, Let's discuss today!
request a Free Quote
Hire Dedicated App Developers
At Web Makeout information systems we also provide specific services which are an integral part of the end-to-end application development process. Progressive change through these services enables in development of a robust application product. We provide these solutions for scalability as well as better performance.
Cloud App
Development
We conceptualize, design, & build innovative Cloud Applications that offer outstanding agility, performance, & interoperability while offering legacy app modernization, cloud-native architectures, microservices application architecture as well as cloud-ready app migration, and more.
Application Maintenance
& Management
At Web Makeout information systems our dedicated team of experts conducts regular quality testing & maintenance to identify errors or bugs and find areas of improvement & after-sales support to guarantee there are no security threats.
Dedicated development
teams
As a top-rated application development company, our highly dedicated development teams provide reduced overhead costs, high-quality and full-cycle agile application development services that stand in the market and bring more business.
Go For High-grade Quality App Development Services
Go for our custom application development services to enhance the security of your solution, speed time to market, as well as deliver remarkable customer value.
Assurance Of
Top-Grade Quality
As a leading application development company in Bangladesh, our dedicated experts have expertise & experience in several testing software & technologies. Our highly dedicated testing team includes experts who are skilled in manual as well as automated testing. Our software testing services are designed specifically to meet your business needs.
DevOps
Integrated Culture
At Web Makeout we do continuous integration leveraging the latest technologies. We often combine code changes into a central shared repository & run automated unit tests to fix bugs or errors soon. Our experts' team can offer the expertise & execution you need to implement your continuous integration solutions at a fast pace.
Robust
Security
As an offshore application development company in Bangladesh, Our dedicated team of security specialists uses best practices, proven methodologies as well as the latest security technologies and controls to protect your business and to meet the most challenging requirements & regulations.
Our Comprehensive Technology Stack
As a top-rated custom application development company, our application developers use the latest technologies & frameworks using full-cycle agile development methods in order to deliver best-in-class applications in a timely manner. Our dedicated application developers are capable enough to handle simple-to-complex project requirements.
Understanding the Idea
Understanding the requirements of a business idea is the primary step towards organizing the initial project roadmap. At Web Makeout information systems we consider several crucial factors while evaluating & finalizing the latest suited technology for the development of your application as per your business requirements.
Development & Quality Analysis
As a full-stack application development company in Bangladesh, our dedicated application developers use in-depth knowledge of vast technical architecture & industry-specific expertise to build your customize and migrate application solutions as per the business needs.
Delivery & Support
At Web Makeout, we provide complete application development services from initial requirements to the final deployment and post-development services in order to build applications that bring more value to your business. Importantly, our technical team offers effective maintenance and support to the product.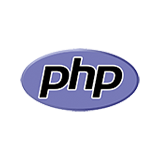 Hire Dedicated Application Development Team
A lot of application development teams offer solutions to your businesses. However, you don't just hire any application development team. Importantly, you need a team that understands problems & solves your business needs. At Bangladesh information systems our dedicated application developers team is capable enough to provide solutions to any complex project. When you hire our application developers, expect the following advantages:
We give you a team that meets your business requirements
Each project has a team leader
Experienced teams with over five years of working experience.
You settle the payments once we deliver, and you get satisfied with the outcomes.
Data protection through an NDA agreement
Timely delivery
Money-back guarantee
There is maximum transparency
We work with your schedule to avoid inconveniences.
Our Expertise Spans Diverse Industries
We have delivered highly scalable & secure web app development solutions to clients in diverse industries including retail, healthcare to banking, travel, and more. Following are the industries we cater to when it comes to web development services.
Healthcare
At Web Makeout, we offer Healthcare Software Development services/ solutions based on in-depth research & deep industry knowledge. Our talented team of experts has years of experience in developing solutions for the betterment of mankind. Serving this sector with top-notch solutions is the main objective of our company. Our solutions not only use cutting-edge technology but also provide excellent returns on investments. Not only do we offer Healthcare Software Development services, but we also partner with our clients and consult them on the latest developments in the industry and deliver "future-ready" solutions which address healthcare needs and eliminate redundancy. Our talented team uses a technical approach and expertise to create reliable and stable web applications that are compliant with HIPAA regulations. We at Web Makeout offer you a complete range of healthcare development services. We have created the best healthcare applications for our esteemed customers who were satisfied with our service delivery.
Retail & eCommerce
At Web Makeout information system, we deliver cutting-edge technology solutions for eCommerce & retail businesses. Our eCommerce solutions are built on the latest technology platforms like Magento, SpreeCommerce, and PrestaShop. Our quality services are spread across web development, responsive web development customization, cart development, payment gateway integration, order tracking, content management, & relationship management. We at Web Makeout ensure best practices in user experience design to deliver responsive web design with high on-page performance optimization, faster page load time, page fluidity, and regular maintenance. Proper incorporation of needed features, simple navigation, and precise tailoring in view of our client's specific business objectives assure that our online stores deliver value to customer's businesses. We firmly believe in timely delivery & cost-efficient solutions along with consistency and premium quality. Our dedicated team of professionals uses their experience in developing online stores and domain knowledge to build products customized to our client expectations. We have experience in developing solutions across industries like retail, healthcare, grocery, transport, and much more. We specialize in plug-in & module development solutions for small and medium-level enterprises.
Travel and Tourism
At Web Makeout, we build cutting-edge technology to help travel and tourism businesses automate the management of customer communication, guest management, online booking, customer communication, and logistics management. We have a dedicated team specializing in the design and develop end-to-end travel tech solutions by integrating OTAs' & tour operators' websites. We keep ourselves updated on the latest trends and developments in travel and hospitality to not only develop solutions but also consult our clients and help them be future-ready. This adds immense value to our as well as our client's businesses. We at Web Makeout focus on developing easy-to-use interfaces that boost user engagement and maximize Return on Investment. Our goal is to minimize on costs of operations while uplifting return on investment for your business.
Education and eLearning
Our highly talented eLearning development team applies both traditional as well as innovative e-learning approaches to enhance the learning process with new technologies which will help the educators to understand their learners & deliver solutions that cover diverse e-learning techniques using emerging modern technology AR/VR enabled learning. Moreover, we offer customized e-learning solutions to improve corporate learning portals, online courses, learning management systems, online training applications, among many more. We partner with our customers to understand their needs and deliver real outcomes which make a business impact. Our solutions ensure that our customer's investment in their employees is justified by challenging them to take risks and experience consequences within a safe, online learning and training environment. From small simulations to scenario-based software training- our web-based, easy-to-implement solutions span across all varieties depending on our client's needs and budgets. It eliminates all geographical barriers reinforcing collaboration and opens up a broad horizon of learning, discussions, and cross-cultural interactions.

Banking and Finance Solutions
We are a pioneer in the field of providing banking and finance development services to financial institutions for their business needs. Our team of experts is highly qualified and certified with in-depth expertise and years of experience in this industry. This helps us in understanding client requirements better. We not only build products, but we also work with our clients to provide them expert consulting services and tell them what they need in the future! At the same time, we are completely driven by the objective of helping financial institutions in achieving cost-efficiency and scalability. Our custom-built tech solutions for banking and finance businesses are mainly conceptualized to fill the bridge between the banking service and the common person. Our purpose is to produce personalized banking and financial solutions to improve agility, operation, and leadership.
Logistics and Transportation
Whether you're a transportation company or offer other services, logistics software development is an important means of managing inventory and keeping the supply chain running smoothly, from warehouse management to shipping. Every enterprise has logistics needs, after all. And they operate better when you have the right tech by their side. We have a highly talented smart logistics software development team who are at the same time keen learners as well. Moreover, The team specializing in logistics and transportation concentrates on maximizing return on investment and improving the overall workflow daily. We at Web Makeout offer you the top logistics software development service and help you increase your development with our cross-functional expertise.
Media and Entertainment
We have an offshore software development company that provides online promotion solutions, social networking, media content distribution channels using the latest tech trends and social networking development tools. We at Web Makeout develop fully-fledged software for video streaming, offer your end-users top-notch features they need, and give access to the content on desktops as well as mobile devices. Implementing cutting-edge technology, we assist Media and Entertainment industry to build eye-catching & intuitive experiences for fans and visitors. Our versatile and advanced software development services incorporate features such as live video feeds, ticket booking, loyalty programs, social media, and fan transit. Since we hold many years of experience in the IT industry, till now, we have functioned with a few of the prominent names in the industry; also, we benefited them to boost their profits. You may wish to upgrade mobile apps to the newest version, or want to develop sports software or searching for app marketing services for the app you have, our services are the one-stop solutions.
Publishing & Advertising
The advertising & Publishing industry is has a throat cut competitive as well as its own challenges. Being the pioneer in the market to provide IT solutions for Advertising & Publishing industry. We have pushed the boundaries of technologies and helped them merge with the Advertising and Publishing web development to maximize the reach from local to global. Our specialized publishing and advertising app development team extend support to businesses to ensure all their ePapers and eMagazines, digital needs and business models are in place. Moreover, the end goal of our solution is to deliver modern displays for the advertisers & interactive multimedia experiences to the publishers.
Automotive
The automotive sector requires effective software solutions to enhance sustainability and efficiency. Being a top software development company we at Web Makeout provide innovative, customized, and technology-driven solutions to its clients across the globe. We deliver top-notch automotive software development services according to your business requirements. Embracing the complexity of the automotive software architecture, our automotive software services are built around top approaches for prototyping, developing, testing, and deploying new features. Other than that, all our automotive software development efforts don't compromise on user satisfaction but improve software performance.
Web Makeout: Perfect Choice for
Custom Application Development Services
Being a top-rated application development company in Bangladesh, Web Makeout information systems is dedicated to developing robust application solutions for clients. Below are some valid reasons to hire app developers from our offshore application development company in Bangladesh:
1
Comprehensive Requirement Analysis
Being a top application development company in Bangladesh, we ensure doing complete requirement analysis to ensure offering the best-in-class application development solution.
2
Guaranteed Source Code Protection
Our application development company in Bangladesh provides full source protection with (non-disclosure agreement) NDA. Our dedicated team of experts continuously controls the value-adding applications to our client's businesses.
3
Responsive Application Delivery
As a leading application development in Bangladesh, our application development team provides you a high-performance & highly responsive application with user-friendly & easy-to-use features.
4
Serving Diverse Industries
As a leader in the application development industry, we serve our application development services for several industries from Retail & eCommerce to Travel & Tourism Industry.
5
High-end Application Security
Our primary objective is to deploy high-end security practices to our clients such as a highly secure admin dashboard, high-security plugins,two-factor authentication, data encryption in order to protect the developed application products.
6
Creative & Innovative Solutions
At Web Makeout information systems, our highly dedicated application developers are very creative as well as problem solvers to meet your project requirements by delivering innovative solutions.
7
Full-cycle Application Development
Our offshore application development company offers end-to-end/ full-cycle application development services from initial requirements to the final deployment of the application.
8
Post-Application Development Support
At Web Makeout after the final launch of the applications, if you come across find any errors or mistakes, our highly dedicated experts are always available to help you overcome the problem.
Our Process
Our application development team in Bangladesh uses a strategic approach to deliver any given project to our esteemed clients. We operate under different models, and we let the client choose what works best for their business. However, below is the overall process. Post-requirements-Project discussion feasibility-Selection of the best model-team deployment- Post requirements.
1

Post Your Requirement

2

Discuss Project Feasibility

3

Choose Engagement Model

4

Deploy Team

5

Support & Maintenance
Engagement Models
Being a top-rated offshore application development company in Bangladesh, we have very effective arrangement models that you can opt to get solutions for your businesses. Below are the following models we offer:
Dedicated Team
When your business project needs good attention, you can go for the dedicated team to deliver what you need. Here, expect the following:
Monthly billing
160 hours both part and full-time
No hidden charges
No hidden charges
Controlled Agile
Here, the teams control all the activities happening during your project. They also pay close attention to the project to deliver great results. Here, expect the following:
Optimal flexibility
Small projects
Total complete over budget
Agile teams
Time & Material
Again, our team will pay full attention to the project at hand to deliver amazing results. Here, expect the following:
No hidden charges
You only pay for work done
Requirement based working hours
You only pay for work done.
Frequently Asked Questions
Our hard work is appreciated by our clients all across the globe. Here are a few testimonials sent by some of our clients:

At Web Makeout we deliver multiple application development services including web, mobile, Desktop that help you to beat your competition in the market. Importantly. Web Makeout Information System is named as the top application development company in Bangladesh by top sites like Clutch and Good firms.
Over the last decade, we are in this IT industry and our dedicated APP developers in Bangladesh are highly experienced. Our app developers are always updated with modern technologies as well as trends that solve complex projects as per your requirements.
Bangladesh has been recognized globally because of its top-class development services. So far, we have served with more than 120+ clients globally. We as a leading application development company are always happy to help you. Connect us at contact@webmakeout.com
When it comes to application development outsourcing, Bangladesh is the most preferred destination for businesses globally. As a client, all you need is a highly secure, reliable as well scalable application for your business. In Bangladesh, we have highly talented app developers that understand the client's requirements to deliver the class services. Here are the reasons to outsource application development services in Bangladesh is more recommendable.
1. Very reasonable cost of development.
2. Very easy to communicate.
3. Highly dedicated developers
4. Quality results.
5. Post-development support.
At Web Makeout information systems in our application development services, we use several open sources & the latest development platforms. For web applications, we use programming languages such as PHP, Python, Java, .NET, JavaScript, etc. For mobile application development, we use programming languages like Swift, Java, Kotlin, Objective C, etc.
The application development process follows these most common steps: understanding entire project requirements, developing prototypes, adding custom features, testing the application in several environments, deploy & releasing products.
At Web Makeout understand that different clients have different project ideas and requirements. When it comes to the cost of application development, entirely it depends on multiple factors like the use of technology, the number of & the complexity of the project, and many more. Importantly, our rates are always reasonable when it comes to quality application development. Contact us at contact@webmakeout.com
Estimating out how long does it take to build an application will depend on several factors like the development platform, the complexity of the project, features, and functionality, experience level of developers, & many more. Contact us at contact@webmakeout.com with your project requirements to know the right estimated time.
Importantly, At Web Makeout, we practice the agile development life cycle process to develop your project in the right frame-time.
Yes, in the generation of smartphones, the use of smartphones is booming rapidly. We at Web Makeout information systems understand the market to help the clients by building applications that are highly compatible on various devices.
Yes of course, why not!! We update every task of the development to our clients in the whole development process. This way enables both clients & developers to develop the application as per your requirements.
At Web Makeout information systems we do not have hidden charges. Our professional application development company clearly understands your ideas & requirements and gives you the best quotations for free. Once agreed on a given quotation, we stick to it until the final completion of the project.
Yes, at Web Makeout we believe in keeping good relationships with our clients. Our highly dedicated app developers in Bangladesh are always available to serve you post-development services as per your needs.
Yes, as a top-rated application development company, we take code right carefully. If you outsource your application development project to us. You will get complete access to your application & after the completion of the final project, we will give you the copyright of the source codes.
We serve multiple clients globally, and as a result, at Web Makeout we offer both models to our clients. We go for the best model as per the client's choices & requirements for the entire project.